As with all the major fashion weeks across the world, New York Fashion Week usually throws up themes which tend to run through the event, and come to characterise it. This year the Big Apple showpiece appeared to bring together an abundance of street styles which kept appearing. Take Gucci's bum bag style 'belt bag' for example – this curious item was seen on numerous occasions, and with its super-imposed logo, represents the epitome of street chic.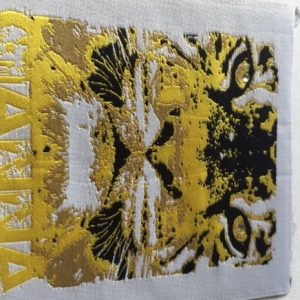 Then there were the chunky trainers which are perfect for pounding the pavements; under brand names from Nike to Rhianna, they could be seen in abundance at the event. And don't forget about oversized sweaters – New York certainly isn't a 'summery' city in terms of its weather, so these comfortable and casual garments should be getting a regular airing.
Every funky fashion item needs a label befitting of its style, and that's where our woven labels come in, allowing fashion brands to add an attractive finishing touch to their garments. Whether your brand represents sophisticated, street or edgy, we can offer you the woven labels UK design and fashion influencers have been waiting for.
Don't bore your customers to death with bland, high street style labels. The personal touch you can project by using woven labels simply cannot be replicated by any other label style. If you have an exciting fashion line in the offing, the last thing you want is to be let down by your label! Speak to us and find the perfect match.
For more information about our woven labels for fashion weeks, contact us today, our contact details are here. It really will help make your garments the best that they can be.