Clothing labels for business
The key to a successful, thriving business starts in quality branding and strategy focus. With a vast variety of printed fabric labels, you're able to bring your ideas and visions to life with high end, creative designs that bring the best out of your brand. By moulding your strategies into a direct reflection of your brand, curating a logo that oozes charisma brings a unique vibe to your business straight off the bat.
Clothing labels maker
Our clothing labels maker brings an unmissable edge to your business, driving increased customer attention your way with a professional and distinct aesthetic that should be a must for all companies. We offer a range of clothing labels for business in a variety of styles and materials, including fabric logo labels, standout hang tags, cushion labels, ribbons and much more, finding the perfect fit for your brand. Whatever your goal, our labels bring a premium edge to beginner brands as well as adding to the incomparable character of designer businesses.
From individual, low scale customisation to large scale commercial branding, our labels offer room to play for both informative or creative designs. With a quick and easy approach, our clothing labels are high end while remaining affordable and accessible for all budgets. Quick to consult and quote, we thrive to cater for a large range of needs so you are left happy and satisfied with your professional, quality labels that bring a fresh aesthetic to your brand.
Take a look at our beautiful range of fabric labels to see the difference for yourself.
Email: sales@perfectlabelslanyards.co.uk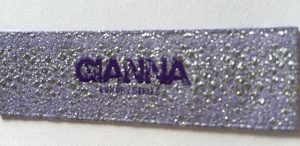 perfect.label@btinternet.com
Telephone: 07716 108 100
Tel./Fax.: 0116 318 3231 
https://www.perfectlabelslanyards.co.uk/