Do you have your own clothing line? Or perhaps you produce clothing as part of your product base? Maybe you just want something extra for your employee clothing. Whatever your requirements, it's important to make sure the label supports your brand in every way possible.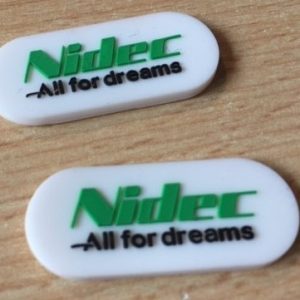 One way to help protect your brand's reputation is to use environmentally friendly products. This is important to us too, as it helps us to stand out among rubber labels manufacturers. Labels produced by ourselves are made of a material that is safe for the environment. This includes the ranges of PVC labels and silicone labels we have available.
Silicone Transfer Label
For a cost effective option that lasts can take quite a bit of stretching without cracking, silicone transfer labels are also heat resistant and produce a beautiful 3D effect. The method used for silicone heat transfer is also kind to the environment. Rubber labels can be customised in just about any way possible. So, if your brand logo is something unique, you can make this really stand out on clothing, or on tags, with a customised rubber label.
Rubber labels to boost your brand
No matter which type of rubber label you choose, you can be sure that they will last well and continue to look good over time. Whether it's your own clothing line or your staff uniforms, a label that looks as good on day one as it does on day 100 without harming the environment is an excellent ambassador for your brand and will always help to enhance your reputation.
We are one of the leading suppliers of woven labels and rubber labels in the UK providing quality, competitiveness and good customers service.  Contact us today to discuss the design of your rubber labels to boost your brand. They are stretchable silicone with 3D logos; they can be made for shiny or matt finished; and they are eco-friendly silicone materials.
Contact us today, our contact details are here.