Woven Labels for Fashion Brands
Fashion is an essential part of our culture, constantly changing and adapting decade after decade. One thing that's certain is that 'the brand' will always be in vogue. However, big brands aren't everything when it comes to self-identification; we're starting to see smaller, more boutique labels becoming popular, which is great for smaller fashion businesses looking to break into such a diverse market.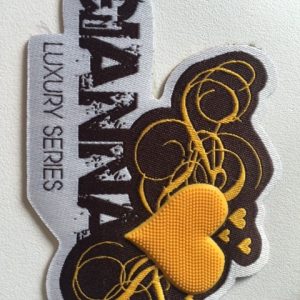 Custom Woven Labels
We are already witnessing bolder visions from some of the smaller fashion makers looking to boost their recognition in the garment industry, paying attention to brand awareness without the huge cost of advertising and marketing that we're used to from the bigger brands. This means customers can now see the latest, most trendy, and newest design concepts at more affordable prices. One efficient and cost-effective way of helping your brand stand out is to create an iconic, stylish, or eye-popping label for your clothing line. The design of garment labels and hang tags is increasing in popularity – especially for plucky and exciting fashion start-ups with little in terms of additional cash flow.
Clothing Labels
Specialising in manufacturing fabric clothing labels, our focus is on narrow woven polyester or cotton, real leather, rubber, and swing hang tag labels. Our service doesn't end there, we provide comprehensive advice and professional woven labelling consultation with the intention of helping you design and promote your brand efficiently.
Woven Labels UK design
Our aim is to provide woven clothing labels and promotional products that help UK designers build a strong brand image that creates long-term, strong partnerships with their clientele. Get in touch today for a tailored conversation about your branding future – whether it's unique high street branding or specialised designs you're looking for.
For more information about our UK-based business for woven labels. Contact us today, our contact details are here.